A while back I wrote about an artist
Ty Mattson
and his collection of Lost fan art, the good news is that these prints will be available for purchase on the
ABC website
, the first design to go on sale is the smoke monster: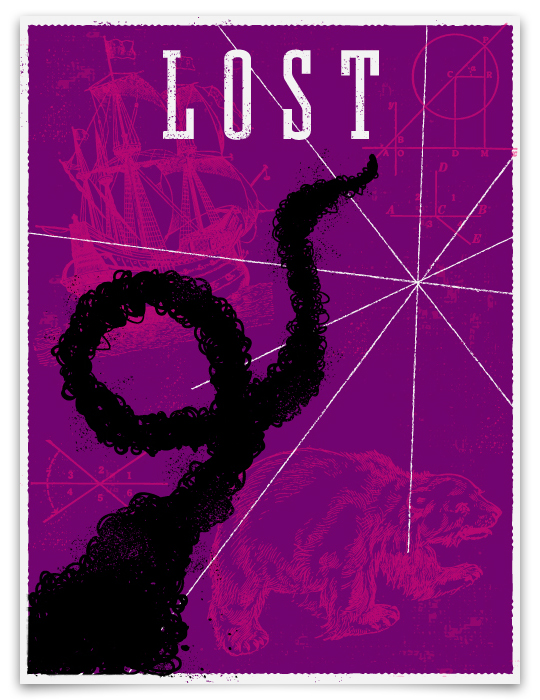 There is a variety of merchandise
available
for each design, ranging from screen prints to t-shirts and mugs. This is really exciting and I am very pleased for Ty Mattson as these designs really do evoke what the show is about. If you want to check out more of his work head to his
site
.
I still think that a book should be produced to demonstrate the impressive volume of work that some Lost fans have put in regarding artistic renderings of their interpretations of the show, if this would be possible I would be first on board with buying as this site has shown that the work of fans has been truly brilliant and extensive. Would copyright infringement be a huge issue or could we get ABC on board?