The theme of this years International Women's Day is 'Equal rights, equal opportunities: Progress for all' so I thought it was apt to start my women in TV week with a character/actress that in Friday Night Light exemplifies this theme; Connie Britton who plays Tami Taylor.
The idea of writing specifically about women in television may seem to go against the notion of equality for all, why aren't I writing about men as well you might ask? The reason for this focus is because there is still a lack of equality even now in television, mainly behind the camera regarding certain roles for women and I wanted to look at those who are helping bring equality whether it be through acting, writing or directing. As last nights Academy Awards showed women are making a break through in these roles but it will be better when gender is not something that is mentioned in conjunction with these accolades; when the words woman and director aren't a rarity at an awards show and when the celluloid ceiling is well and truly broken. In the mean time I think it is a positive thing to highlight the women who inspire us to get this equality, not so that we are better than our male counterparts but so we can share the same platform without it seeming like a rare moment.
With this in mind I wanted to look at the character of Tami Taylor from Friday Night Lights as someone who encapsulates the idea that women can be equal, whether in the work place or at home. I'm going to concentrate on story arcs from the first three seasons as even though season 4 has aired on Direct TV it will be returning to NBC at the end of April which will be when the majority will see it.
One of the major strengths of Friday Night Lights is the writing and the freedom that the actors are given with the scripts. This sounds like an oxymoron, however it is the fact that the dialogue at times is improvised that gives this show the realistic sound that sets it apart from other dramas. Conversations sound really instead of forced, people talk over each other and stumble on words and it is in these moments that Friday Night Lights can excel. The realism in the marriage between Tami and Eric Taylor (Kyle Chandler) is something that I love about this show and it is through the natural conversation between the two whether it is in a heated argument or if they are just talking about their day that makes this programme special. It is this dynamic that allows for this idea of equality for all to shine, neither one is in charge of the other, they are equal to one another. Yes they may hide things from one another on occasion, and Tami is the more vocal of the two with Eric quite often doing most of the talking through his facial expressions rather than words, but as a viewer you always know that they will talk it out in the end and all will be good even if chaos surrounds them (and by chaos I generally mean the boosters).
In three seasons the character has gone from a stay at home mum, to guidance counselor at the school, to having another baby and then becoming principal at Dillon High. This upward career trajectory has meant that as a character we have seen Tami wrestle with conflicting feelings of being both a mother and having a career and has shown the balancing act that many woman go through. With this they showed the guilt of a mother having to put their child in daycare and how this can make someone feel like a bad mother. In season 2 whilst Eric was coaching at TMU away from home in Austin, the vulnerable side of Tami was fully exposed, with a new born child and her eldest daughter Julie (Aimee Teegarden) becoming the pure definition of teenage brat we saw Tami reach an all time low when she retaliated to Julies rebellion by slapping her face. This moment followed by the subsequent momentary breakdown of this character showed that whilst Tami is a woman who is a strong, there are still moments that can break us and this is when we need the strengths of others to return us to who we are, and in this case it was her husband.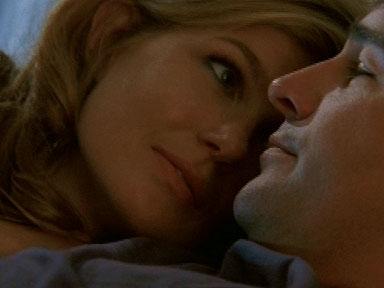 The relationship between Tami and Julie is one that has evolved through these three seasons from one of parental protection to the understanding that Julie is becoming a woman and there is no point in trying to hold her back rather the best course of action is to be there for guidance and as someone who can help with a simple hug. The discussions about sex that these two have had on several occasions are examples of where Tami can seem overbearing but she gives out good advice, as if this is the advice that she wishes she had been given as a young woman (it is mentioned at points that she had a turbulent relationship with her own mother). It is all about the notion of respect, how woman should respect themselves so others will respect them and I think that this is a positive message for any woman no matter what your age. Yes Julie has been a brat, but this is another example of the realism of this show as I am sure we've all spoken to our parents in a disrespectful way at some point in our lives and acted out. What makes it special is that even through their difficult moments with each other they really do have a strong mother/daughter bond and this is one element that I love about this show.
The manner in which Tami helped Tyra (Adrianne Palicki) realise her potential and become more than just another small town girl throughout the first three seasons was a joy to watch. It wasn't the Disney fairytale at first with Tami herself pegging Tyra as a bad girl influence and it wasn't until she helped Tyra after her mother had a drunken accident that a bond was formed. This bond allowed Tyra to realise that she was more than just a waitress who would never get in to college and with the help of Landry this goal was achieved. This story arc was one I particularly enjoyed, Friday Night Lights is a show that isn't afraid to beat it's characters down but it will also show that good can happen as long as you work hard to achieve your goals.
As a character she is inspiring for many reason that I have listed above and she really does comply to this notion that women and men can be equal and this is what we see in her relationship with her husband and those that she works with and it is because of this that she is a character that I love to watch. It is because of these reasons that I chose her as one of the women in TV at the moment that I wanted to profile and I look forward to seeing her in more Friday Night Lights and with whatever opportunities come Connie Brittons way when life in Dillon Texas comes to a close. Also no one says y'all like Tami Taylor.
Here is an interview with Connie Britton about what we can expect from season 4: